The county of Osona
Osona is great place for discovering and enjoying inland Catalonia; brimming with history, the county boasts an extensive and varied heritage just waiting to be explored.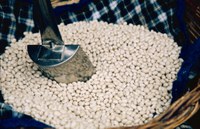 The area is also well known for its gastronomy, based on excellent local produce. And it's a land of festivals, fairs and markets steeped in tradition; a county to be discovered through stunning scenery and beauty spots.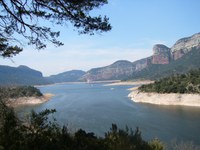 A wide variety of active tourism options offer an exciting way to discover the county's attractions right in the heart of nature. The natural heritage of Osona is rich in contrasts. Among the county's wonderful beauty spots, three natural areas stand out in particular for their scenic, ecological and cultural importance: the Montseny Natural Park, the Les Guilleries – Savassona Natural Area and the Montesquiu Castle Park.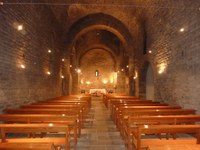 Moreover, Osona's historical and artistic wealth can be seen across the entire county, with examples of cultural heritage spanning from prehistoric times right up to the 21st century, encompassing Romanesque art, the baroque period, modernism and other artistic and architectural movements embodied in the county's many monuments.
All of this is complemented by a wide variety of tourist accommodation, with something for everyone: from hotels, inns and tourist apartments to campsites and plenty of rural accommodation.
For more information on the county of Osona, including accommodation and services, please visit: www.osonaturisme.cat