A small city with 2,000 years of history, nestled in the heart of Catalonia: Vic, a city on a human scale. By bike or on foot, whether with your partner, friends or family, Vic is a city designed by people for people. The cuisine, setting and maze of narrow streets of this quiet, friendly Mediterranean city make it a great place to get away from the hustle and bustle of Barcelona, located an hour away.
Here are a few suggestions for making the most of your visit and enjoying a slow city experience in Vic.
Vic is easy to get by public transport.
If you're coming from the Barcelona area, you can get here by:
- Bus: e12 Barcelona-Vic scheduled service (1 hr.) with the Sagalés bus company.
- Train: Renfe Rodalies (commuter service) R3 (1 hr. 15 min.).
If you're coming from Girona, Manresa or Lleida:
- Teisa Eix bus service.
If you're travelling here in your motorhome, you can park in the city's Motorhome Area, which is equipped with all the necessary amenities.
If you're making your way here by car and you're travelling from the Barcelona area, take the C17 highway (1 hr.); if you're travelling from Manresa-Lleida or Girona, take the C-25 road.
Once you reach Vic, you'll find plenty of parking facilities close to the historical centre. It's a city that's very easy to get around on foot.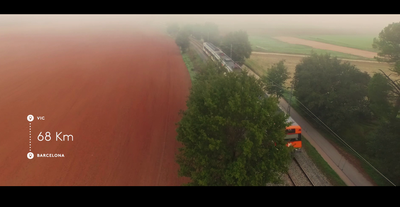 Head to the Tourist Office to obtain information on all the city's tourist attractions and routes. You can also follow the signs of the Tourist route around the historical centre.
Here's a selection of fascinating attractions:
- The Cathedral, which houses the famous paintings by Josep Maria Sert.
- MEV, Episcopal Museum of Vic.
Request a Vic VII integrated heritage ticket at the Tourist Office in order to visit the various sites.
After you've wandered around the city's narrow streets and hidden corners, head to the Plaça Major, where one of the oldest markets in Catalonia is held every Tuesday and Saturday. It's the place to go for high-quality local products.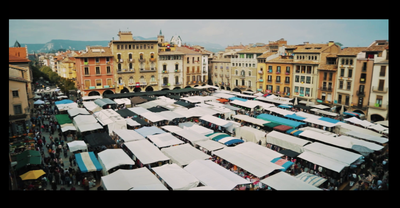 Then go and try some of the famous local cured sausages. Gastronomy and shopping are two of the city's main attractions.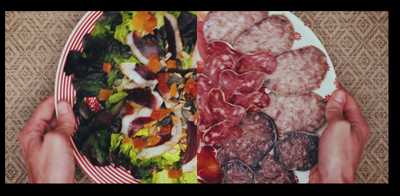 What's more, thanks to its geographical conditions, the Vic Plain is a great place for hot air balloon flights, while several long-distance walking paths and mountain biking routes pass through the area.